Wedding Portraits
Click on any picture to get the full-size version.
---
Family Portraits
Thanks to our photographers: primary, Sherri Harkin from Colorado, and secondary, local gal, Sarah Sheehy!

Dad Larry, stepmom Karen, the Groom, mom Peggy, and stepdad Cy
Thank you for all your help throughout the week of the wedding. And especially for all the love and support that got me here!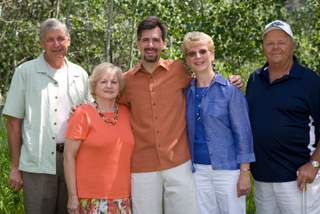 Peggy and Cy traveled all the way from South Carolina for the festivities!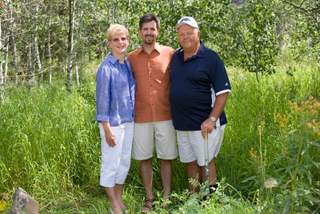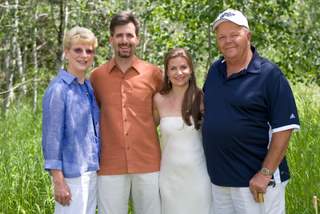 Karen and Larry flew in from southern Illinois to join us for most of the week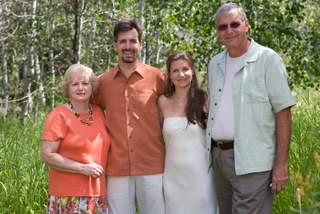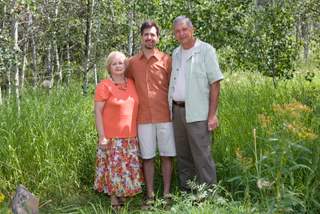 And now including Ross's sister, Lora, along with her husband, Darrell, and kids Kyle and Alec.
Thanks for all the help getting everything ready for the reception!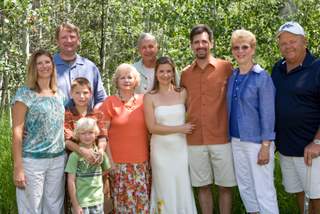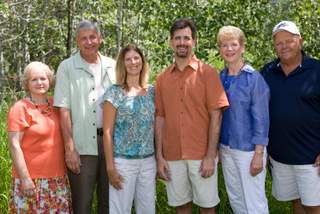 Lora and family came from Minnesota and made it a family vacation, rafting and exploring after the weekend. Fun!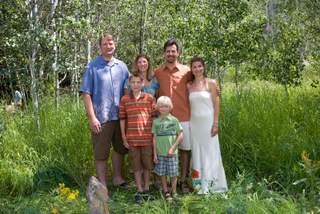 Ross and Kelli, brother D, and mom Sharon. Thanks for the beautiful dress and all the pre-wedding support!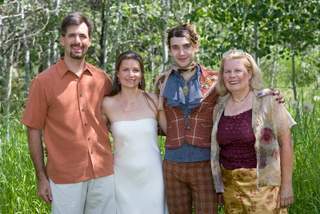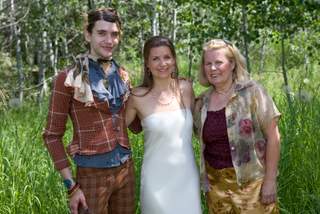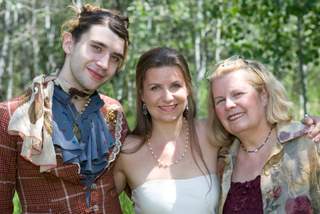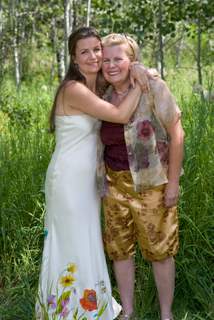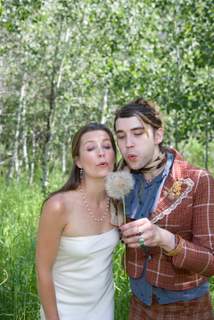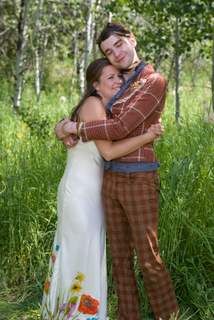 The Caldwell Family hosting us in Sun Valley...Thanks so much for opening your home and wilderness to everyone!
Brothers Wyatt and Yancy, stepmom Julie, Kelli, Ross, Kelli's dad, Will, and sister Scarlet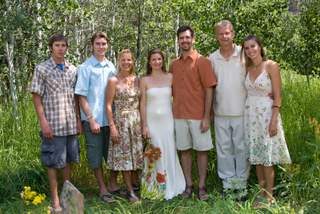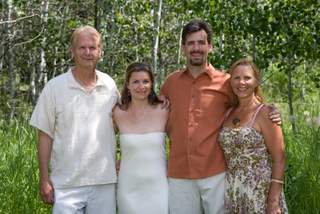 Thanks to Kelli's dad and "udder mudder" Julie for doing so much to help us have the wedding we wanted!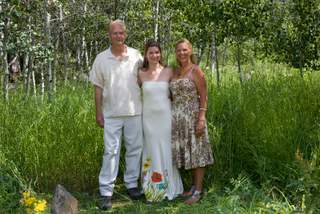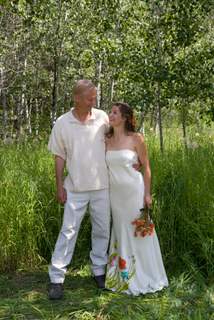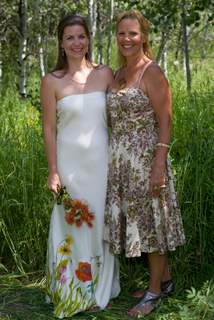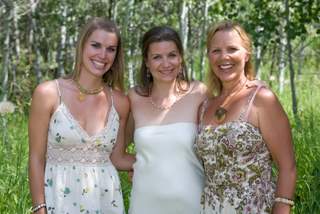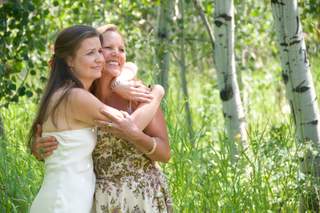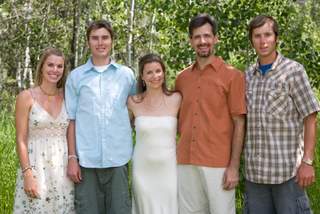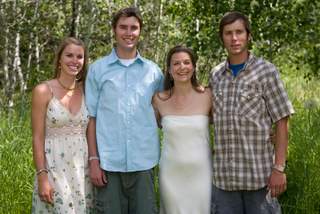 The whole Caldwell crew, including Scarlet's awesome boyfriend, Lucas, and Wyatt's lovely girlfriend, Lindsey.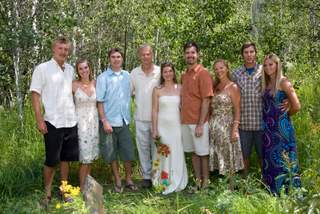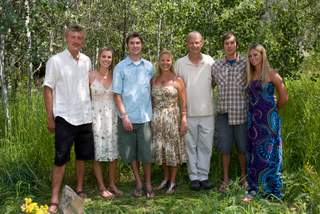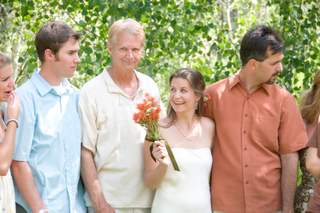 Kelli and all her siblings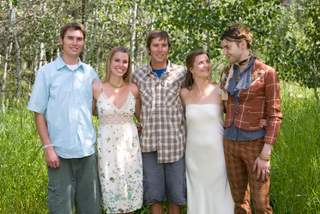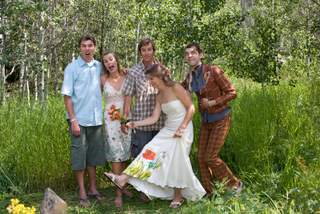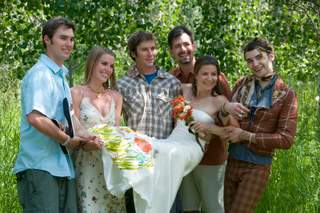 Ahhh... the modern family!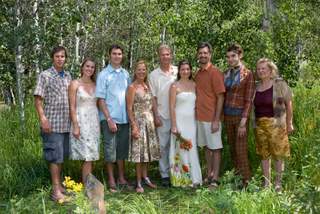 Add in the rest of the Caldwell family, traveling all the way from Oregon and Texas
Aunt Kathy, Wyatt, Yancy, Scarlet, Julie, Will, Bride, Groom, Aunt Karen, cousin Henry, cousin Hannah, and cousin Jesse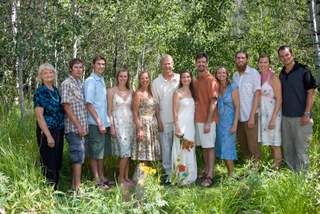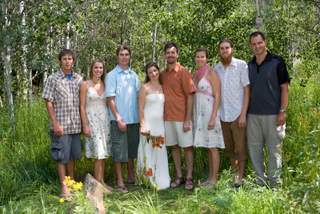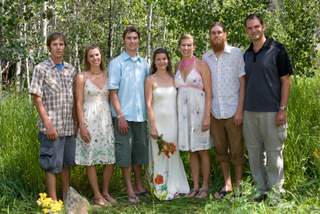 Kelli's Aunt Kathy is a judge in Oregon, and agreed to marry us. Thank you!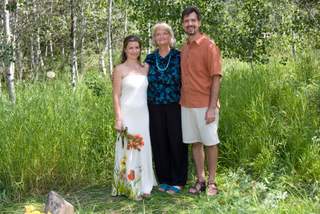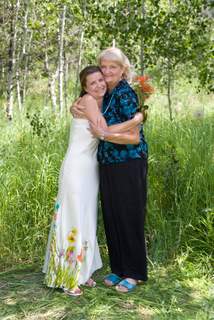 Kelli and her lovely Aunts, Kathy and Karen. Thanks for all of your love and friendship.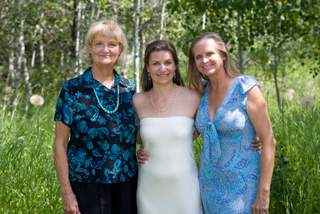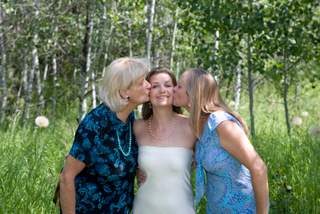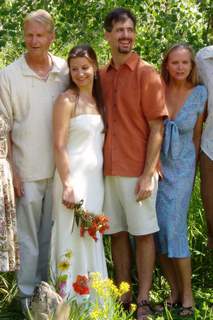 And now including Hannah's fiance Jeff, and Henry's girlfriend Emily. You guys were awesome to pitch in so much!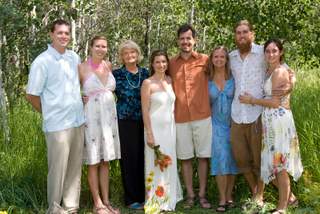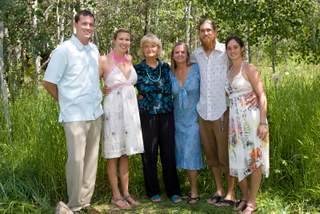 The Hogensen crew, who flew and road-tripped all the way from Texas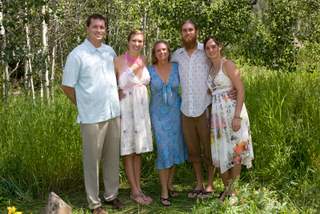 The pack... we're all getting married finally!!! Ross, Kelli, and Duke (in case you were not paying attention)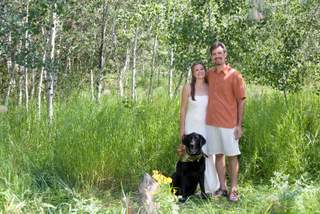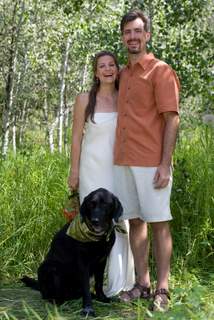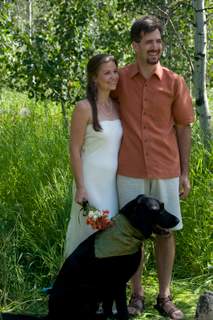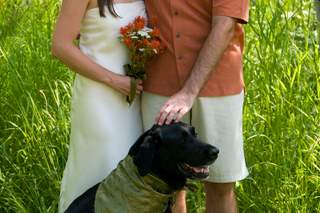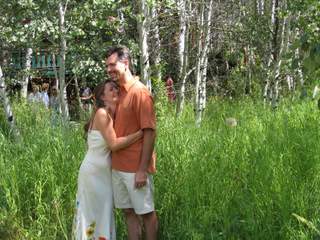 ---
Pictures from the yard before heading out
Ross and Duke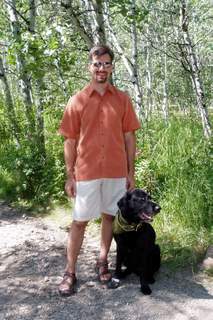 Scarlet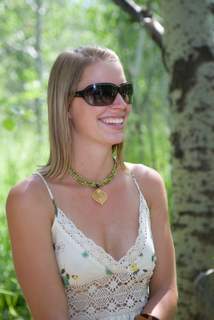 Peggy and Lora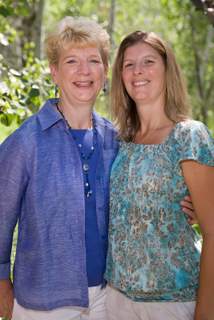 Darrell and Larry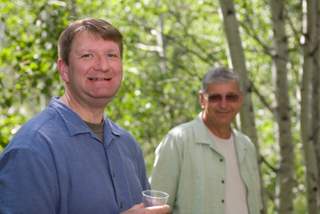 Kelli with Marty and Sallie Paulson, good friends from Oregon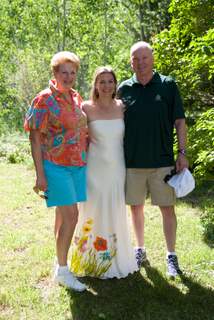 Tony and Julie Repanich... thanks for coming all the way from Bellingham, and congratulations on you baby on the way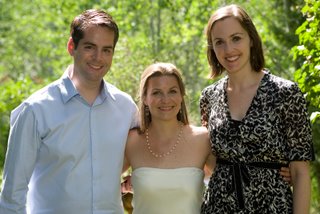 Kelli and some of her former bosses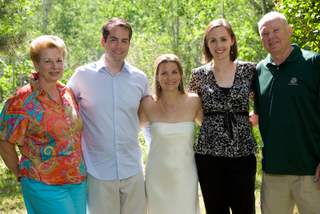 Bill and Kitrina Kennedy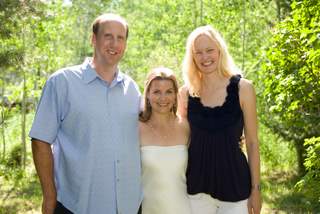 Chelsea, Kelli, Kitrina, and Joni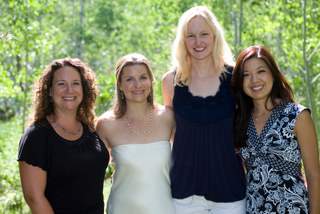 Keri and Larry (not a couple, but a good picture)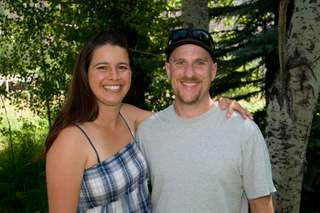 Larry and Kelli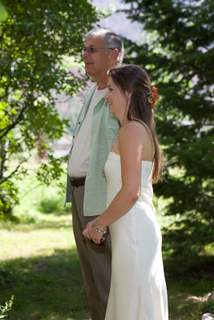 Bill and Sarah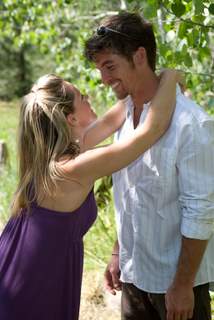 Larry and Lissa (they're the couple! Still a good picture)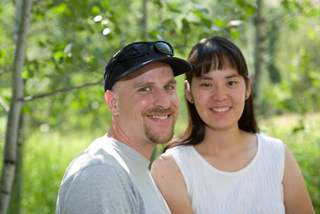 Chris and Barb Jones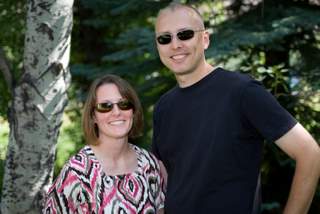 ---
Photographer Pictures from after the Ceremony
We went off before the reception to get a few more pictures taken...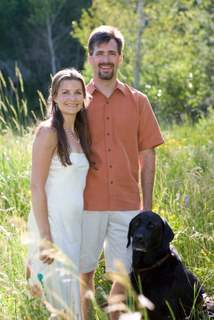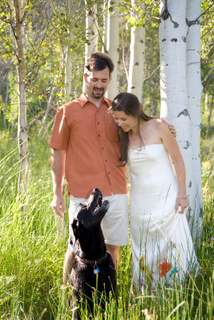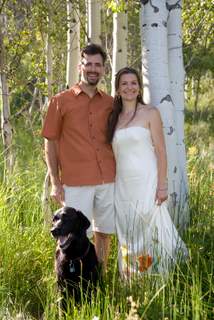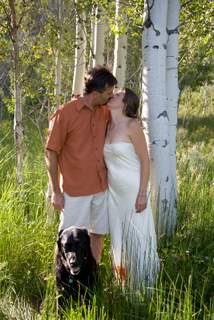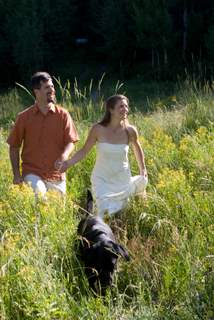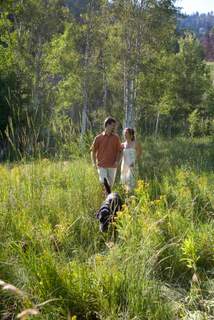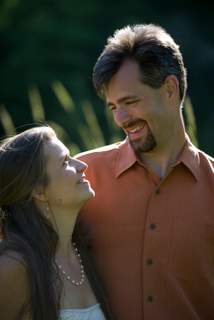 ---
Copyright 2009, Ross + Kelli Segelken