Pictures from Hood to Coast, August 2006
Click on any picture to get the full-size version.
---
Van 1... Suresh, Tony, Carl, June, Kelli, and myself. We started on a cool, windy moring at Timberline.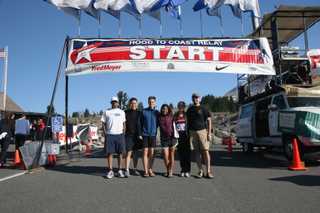 Beautiful Kelli... ready to go, with beautiful Mt Hood in the background.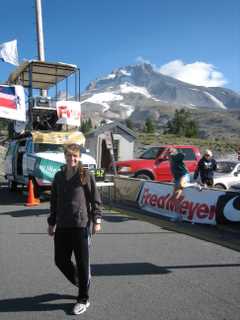 And, they're off!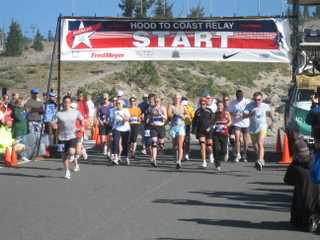 Lots of downhill on the first leg...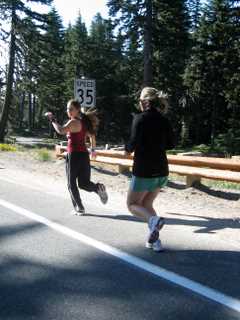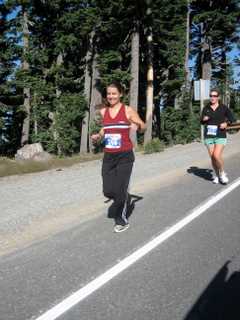 The handoff to Suresh, more downhill, and then to me.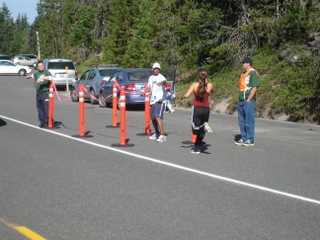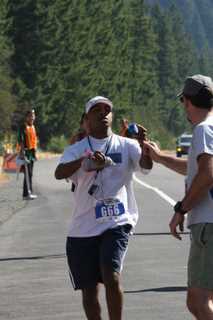 A quick downhill run, and then to Tony.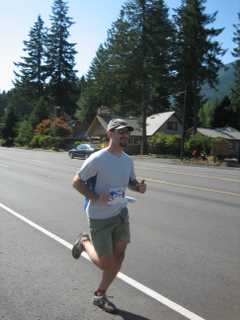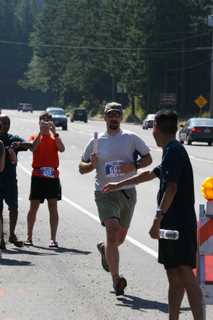 Watch out for that truck!



Carl and June, finishing the first set of legs for us. It started getting hot out there!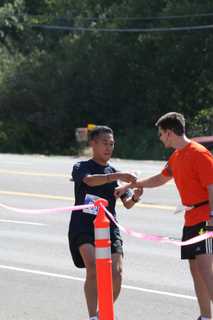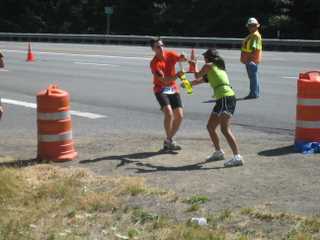 The craziness of the first van transition... 12000 people and 2000 vans, all in the same place. After this we headed to Portland for a break.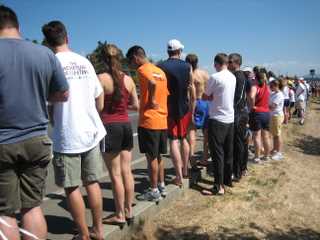 ---
And started out again downtown, shortly before dark. This guy still must have been hot!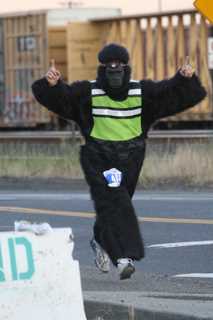 Kelli, happy to be done!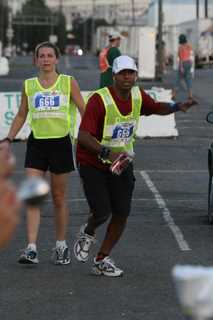 Not many pictures of this set of legs. It was dark out! Here I am, coming in to hand off to Tony.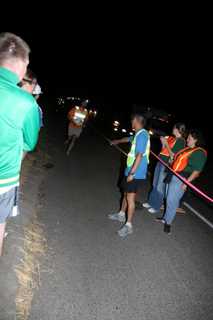 ---
Next, we found a field to sleep in for a couple hours. Our last set of legs started shortly before dawn.
Here's Kelli, finishing strong!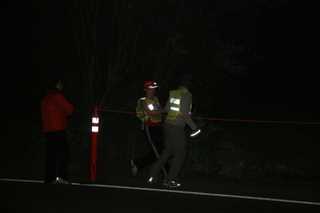 Suresh made it!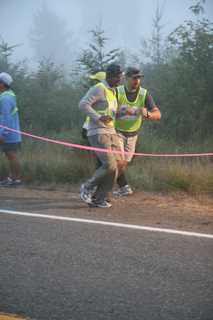 My last leg... a pretty nice run through the mist!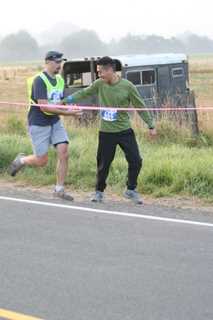 Tony is done... Carl, ready to go.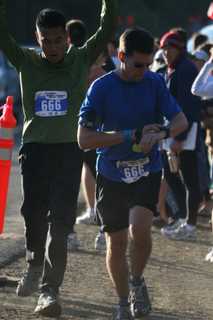 June, finishing our last leg, just in front of the Top Gun van!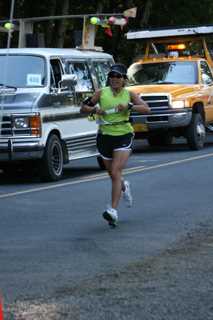 ---
After we relaxed at the beach for a while, Lance came running in, and we're done!
We finished 685th (out of 1040 teams), with an average 8:55 pace.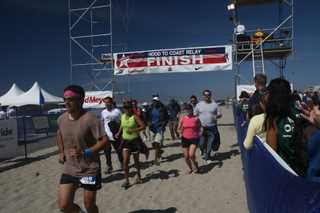 Van 1, triumphant on the beach!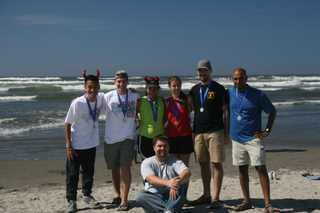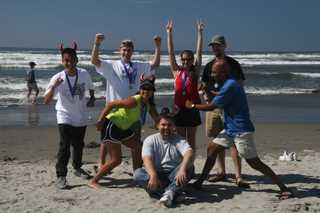 We did it!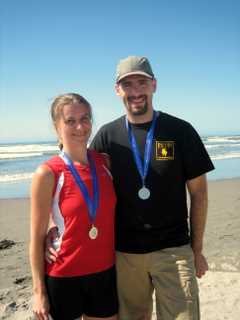 ---
Copyright 2006-2007, Ross Segelken