Pictures from Racing and Biking in Bend, May 2006
Click on any picture to get the full-size version.
---
Dan, Myself, Carl, Larry, and June joined together to run Pole, Pedal, Paddle from Mt Bachelor to downtown Bend.
Dan, finishing the initial snowboard leg.



The treacherous start of the cross country ski leg. I made it without falling!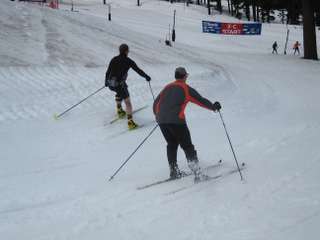 Working hard, and the end of the stage.



Carl, starting his record-breaking bike leg.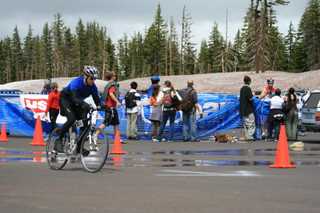 June and I, working hard to keep going in a straight line!



Still trying...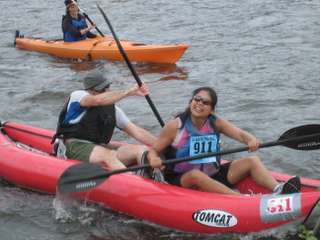 June, finishing up with a strong spring.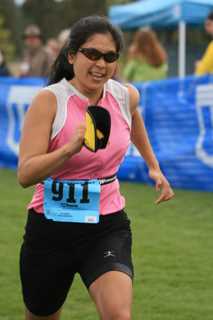 The team (and mascots), after the race and a beer!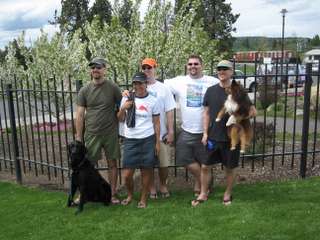 ---
The next day, Paul, Allison, Bill, Kelli and I took a ride on the Deschutes river trail. Here are the guys getting ready...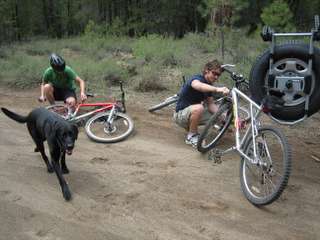 The gang... nice helmet Kelli!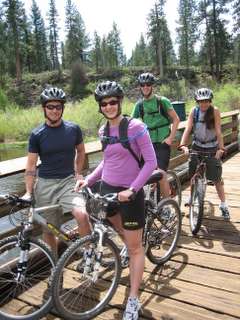 Beautiful trail along the river.



King of the trail!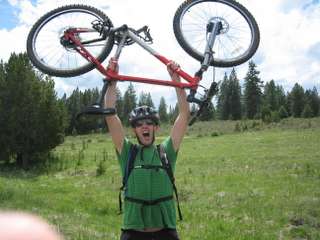 Thanks to some strangers cleaning up trash along the trail...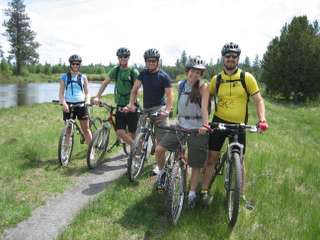 The couples, with Bill's imaginary girlfriend.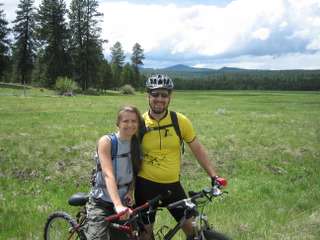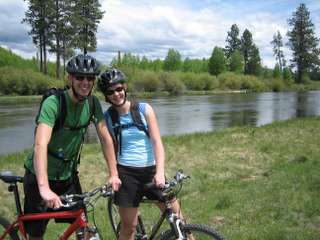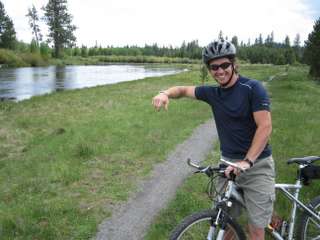 You take the high road, and I'll take the low road...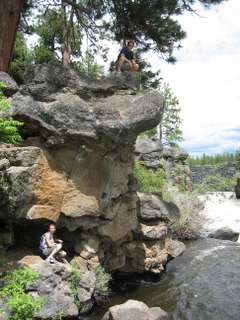 Taking a break along one of the falls in the river.



A nice day!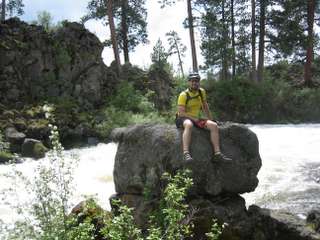 ---
On the way back, Kelli and I took the back road (through McKenzie pass). Here are Kelli and Duke, enjoying the scenery of the Three Sisters. Note, Kelli only has about 8 inches on Duke!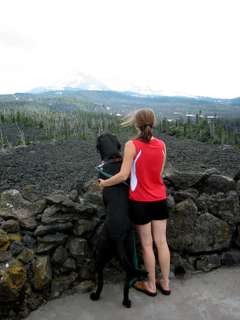 And I have about 8 inches on Kelli ;)



We took a short hike on the McKenzie River trail, and found this pretty flower.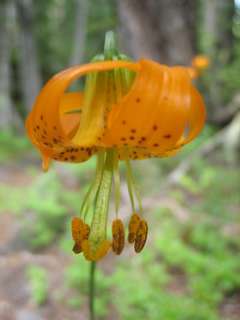 A rainbow! Below another waterfall on the McKenzie River.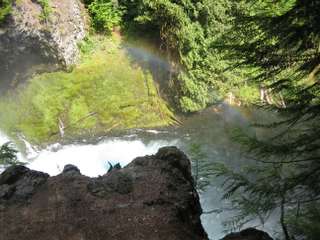 ---
Copyright 2006, Ross Segelken