Pictures from Bridge Pedal, Albuquerque, and other random stuff
Most of these are copied off snapfish, so this is as big as they get!
---
Bridge pedal 2005... we had a good sized crew. Here we are getting coffee while avoiding a massive bottleneck at the Springwater Coridor.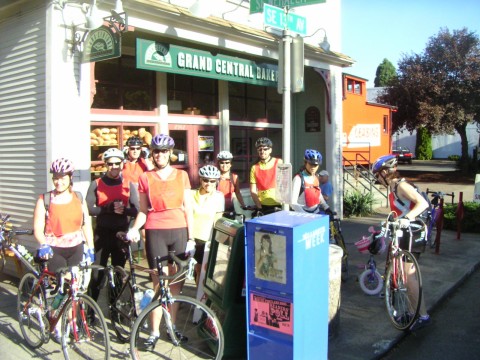 Riding on the Fremont Bridge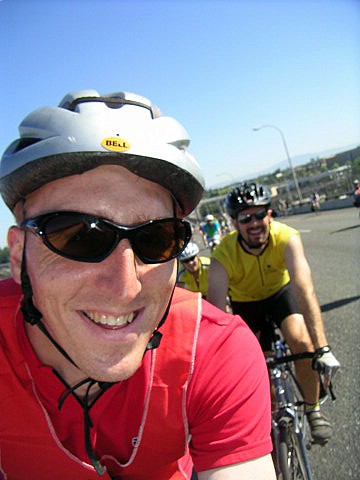 Kari and Heather stopping by the Salmon St Fountain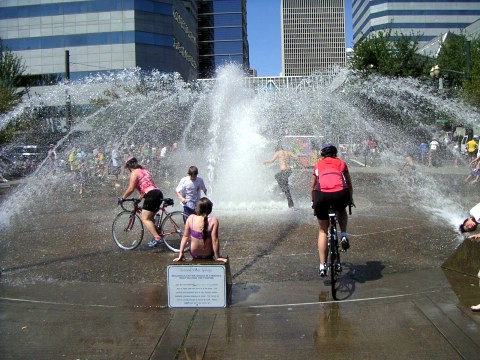 After-ride at the Lucky Lab.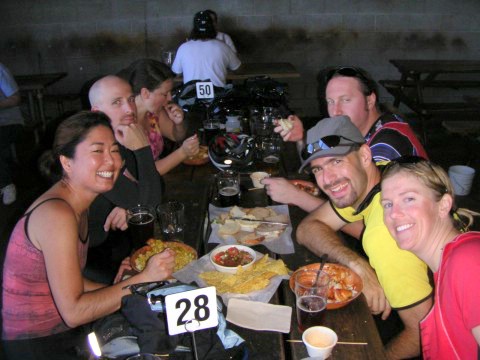 ---
In September, I flew down to Albuquerque to see my friends Pippa and Steve. Pippa is in her last year of law school, and we had a fun weekend! It started out with an early morning trip to see the balloons launch at the balloon fiesta. Here I am with a couple other friends. You can see one of about 50 rows of balloons behind us!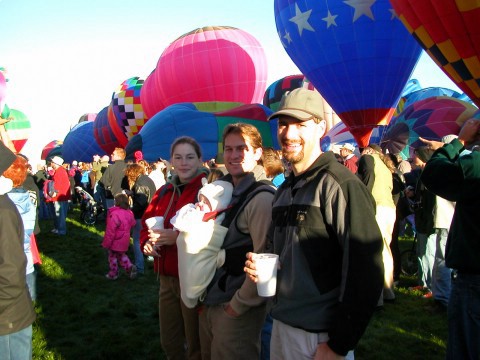 Pippa...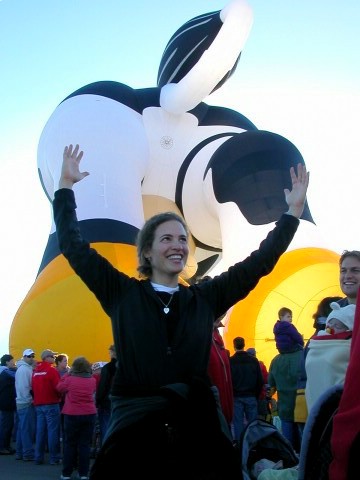 We also did a bike ride through the Sandia Mountain foothills. Most of the time we were too busy avoiding cacti to take pictures, but one made it out.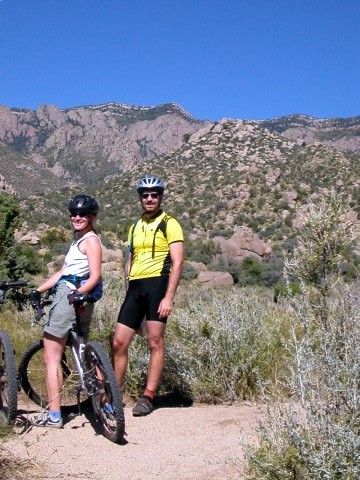 Finally, we headed up to Santa Fe, and did a hike above the town. The aspens were changing, and the colors were incredible!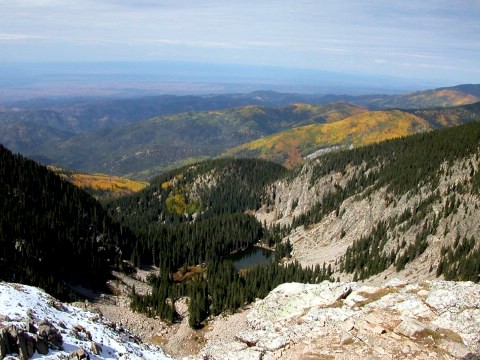 At the top. Here is another picture taken by some people we met on the hike. Warning, it's big!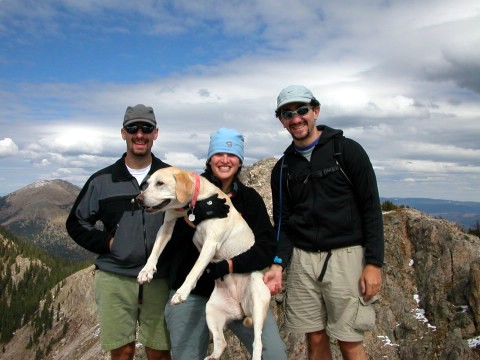 Another view.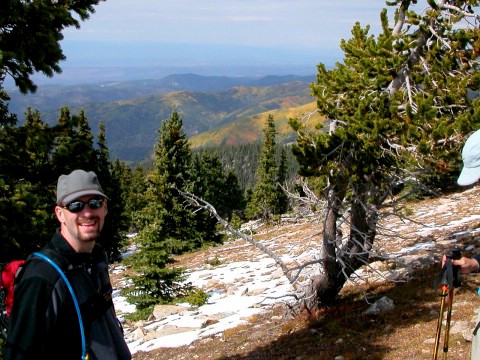 ---
A couple pictures from Feather and Leather, 2005. I came as a chicken this year!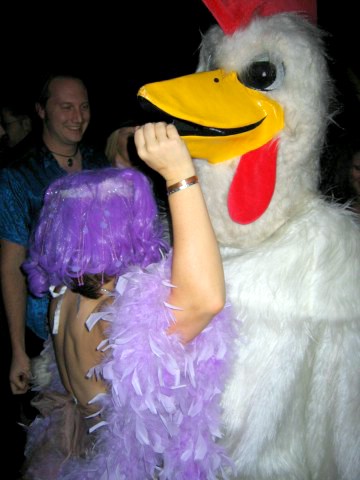 Doug and I, a little mixed up.

---
Our dodgeball team!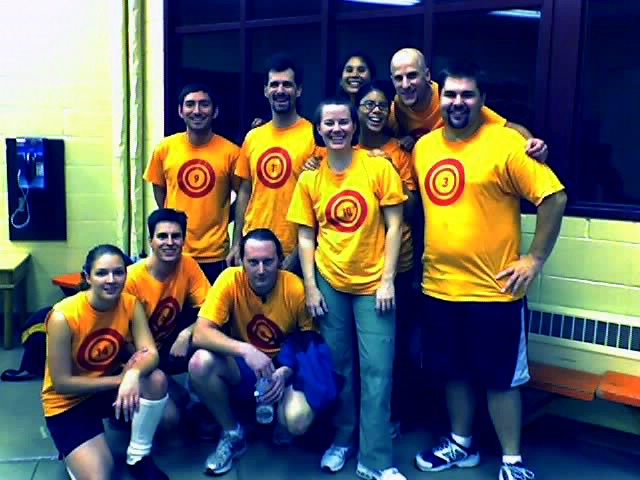 ---
Copyright 2005, Ross Segelken