Random pictures from Summer 2004
Click on any picture to get the full-size version.
---
My mom came to visit in June, 2003. We went down to central OR, and explored Newberry Crater (south of Bend). It's an amazing place!
Here we are at the top of a stream that tumbles down through rapids and waterfalls for miles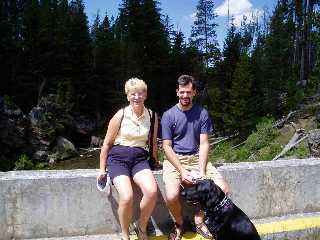 Duke in front of one of the lakes in the crater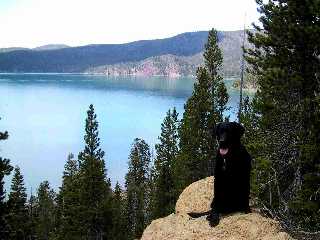 There's a huge lava flow only ~600 years old. It's peppered with Obsidian.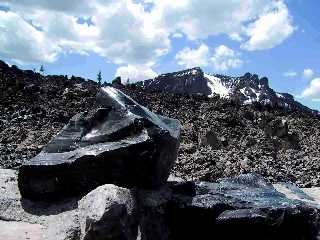 The view of Bachelor and Three Sisters from the top of the crater.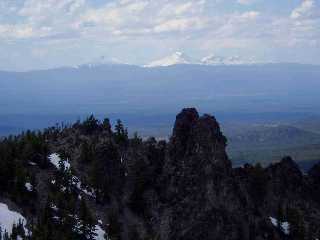 ---
Erin, Keri, Paul, Ryan, and I ran the Rose Festival Starlight 5K Run. Here are the girls and I dressed up for the occasion.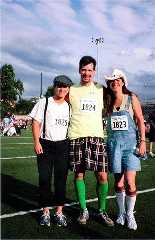 ---
Several of us spent a Saturday afternoon at Carver in early July. Here are a few pix...
Erin, working the heel hook with Kim and Spencer 'helping'.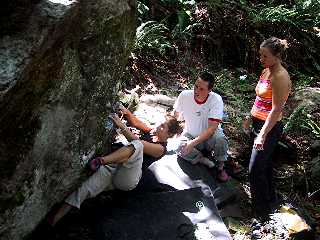 Erin and Kim working on a throw...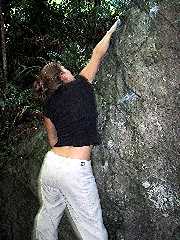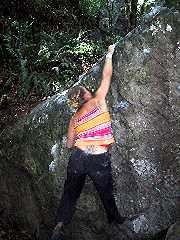 Chris Otz, so fast he's a blur!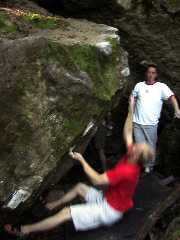 But why does he always look like he's drunk?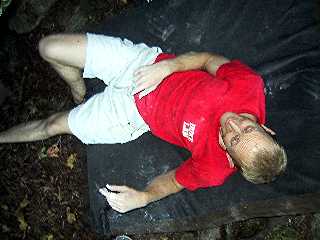 ---
Copyright 2004, Ross Segelken