Pictures from climbing at Smith Rock, Memorial Day Weekend 2004
Click on any picture to get the full-size version.
---
A bunch of us headed to Smith for some climbing and camping over Memorial day weekend. Here's part of the crew hanging out Saturday morning.
Paul, Keri, Heather (Keri's friend from San Diego), and Erin.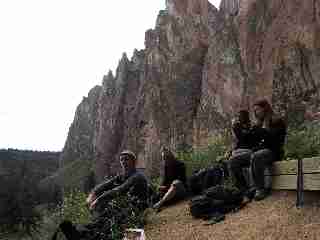 Ian, stylin' in his signature beanie.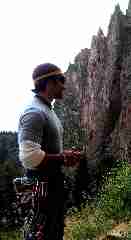 Keri, headed up Revelations. With the cheetah hat, she climbs fast!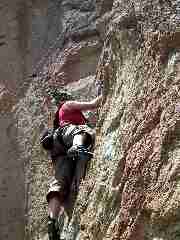 Looking for some feet...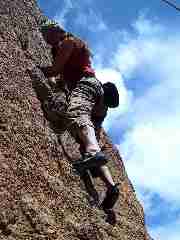 Ian and Erin, hanging out by BBQ.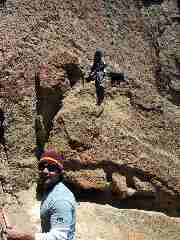 Erin, warming up by sending Barbecue the Pope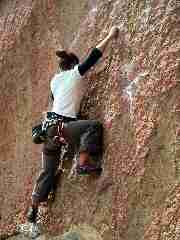 Paul, in his early Halloween outfit. YMCA!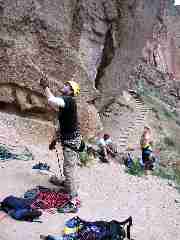 Me, jamming on my first crack climb, New Testament.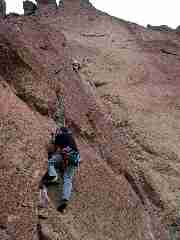 More than one way to skin the cat. When the hands start hurting, layback.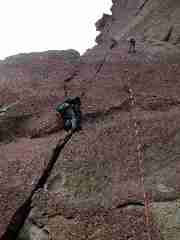 Keri, Snoopy, and Heather. It got cold in the afternoon!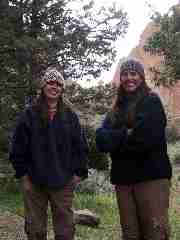 ---
Day 2. Erin pays attention to Ian leading Phoenix.
Ian set his first cam, and it held!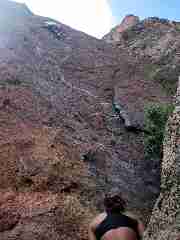 Good belayers... paying close attention to their climbers.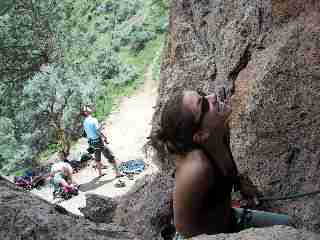 "Have you seen Erin? She said something about wanting to climb."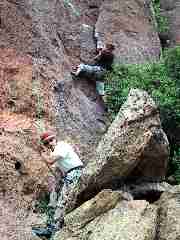 Paul, sending an 5.11a on Phoenix Butress (name?).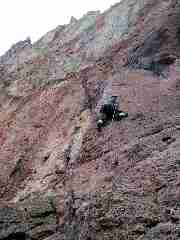 Jason and Ian at the base.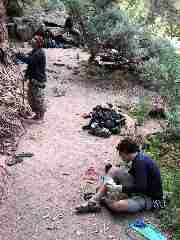 Ian and his nemesis... Cool Ranch Flavor.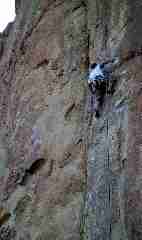 Me, stretching on the same climb, with the sun shining!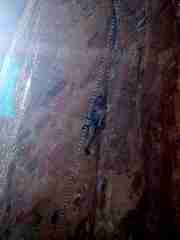 Smith is a popular spot on Memorial Day. It was an awesome weekend!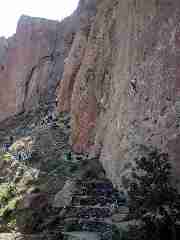 ---
One last picture thanks to Keri... I caught this rope, but no one stepped up to buy me a six-pack! What's up with that?!?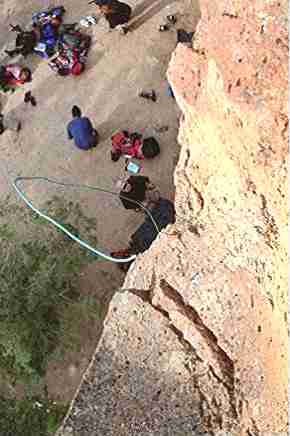 ---
Copyright 2004, Ross Segelken