Random pictures from Winter 2003/2004
Click on any picture to get the full-size version.
---
The 2003 Accelerant Christmas Party. Chris Jones and I trying to increase our carveout.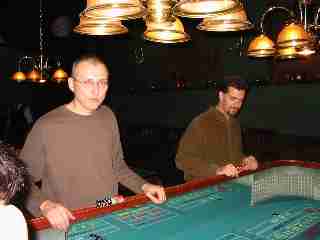 ---
Chris Gorman, Kari, and I went on a showshoing trip. Somewhere around Mt Hood... we're trying to figure it out here.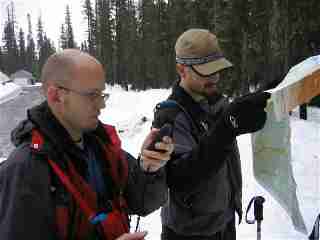 The dogs are always well behaved...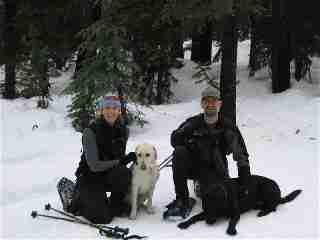 ---
We all came back from Thailand, and were greeted by a good old Portland ice storm. Stuck in the house for 2 days straight... talk about stir-crazy.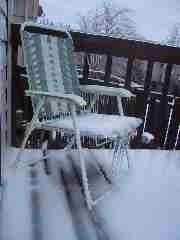 ---
Duke and I went up to the Clear Lake fire lookout in January. On the way up, there was hoar-frost everywhere. Pretty...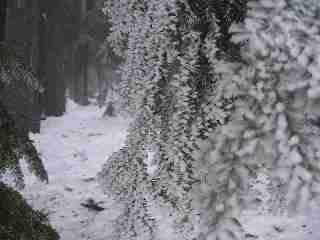 Duke... tired for once.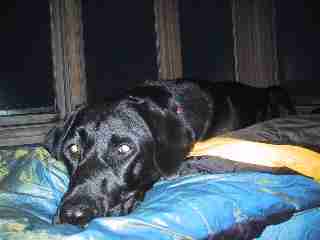 ---
Oh yeah, winter ended early this year. Carl, June, and I biking on Kent's Trail outside Bend, OR.



After a great day of biking, we spent the next morning in the park. June, Larry, Jean, Duke, and I playing Set.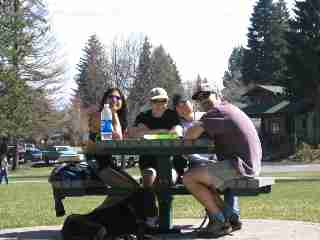 ---
Copyright 2004, Ross Segelken