Random pictures from Summer 2003
Click on any picture to get the full-size version.
---
A hike up Hamilton Mountain, May 2003. Myself, Kari, Amy, June. This is the one and only piece of evidence that Amy Collier went hiking!!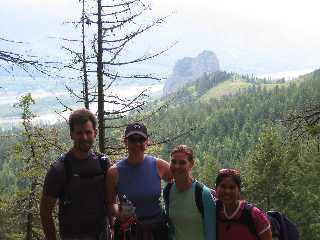 ---
Climbing at Little Si in WA with DaveB and the crew. May 2003.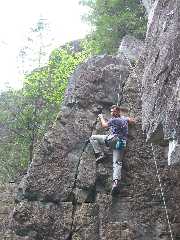 Dave and I setting up the rope.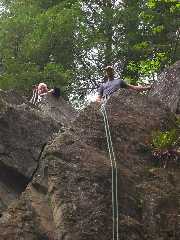 ---
Chris Gorman and I climbing at Frenches Dome with Paul Perrault. Aug, 2003.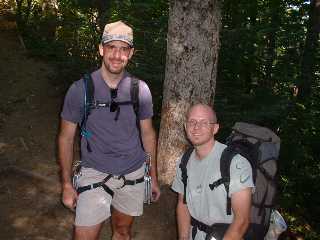 ---
June and Carl got married in Sept, 2003! Here are Larry and I with the bride.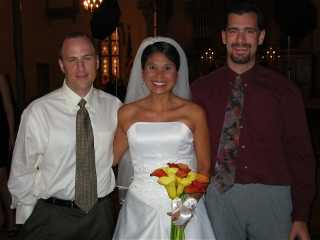 Kari, June, the Gnome, and myself.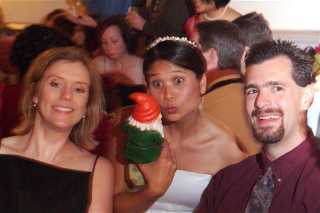 ---
The labor day trip to Smith Rock. A beautiful place to climb!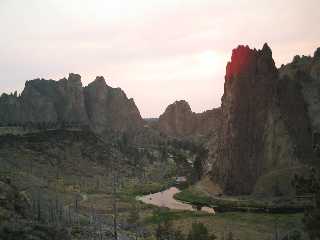 Warming up on with some bouldering... myself, Paul, Shawna, and Ian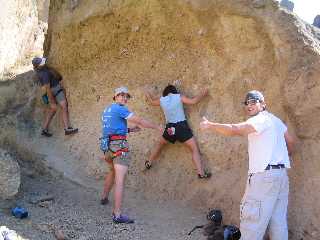 ---
My mom and sister came out to visit in October, 2003. Here are Duke and I at the beach.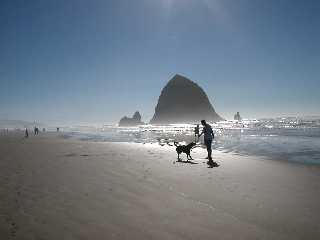 Duke loves the water!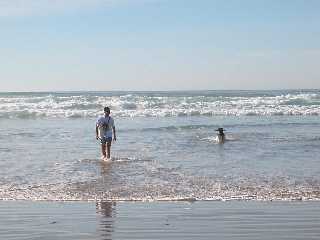 The three of us and a random guy in the gorge.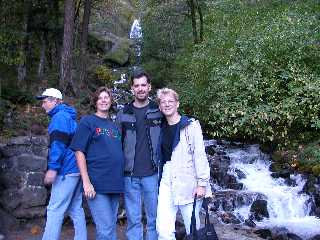 ---
One more weekend and Smith for the year, October, 2003. Ian is climbing Double Trouble here.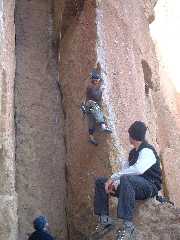 ---
Copyright 2004, Ross Segelken