Welcome to segelken.org
Home of Ross, Kelli, & Duke (and all our friends!)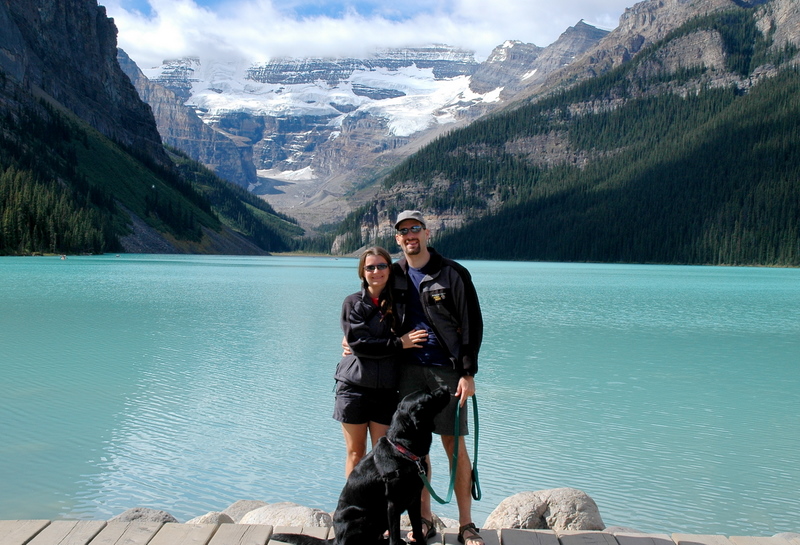 ---
Pictures!!!
New:
Wedding pictures!

---
2007:
Sept road-trip to Banff! (no comments yet... Paul's Squamish Climbing Pics)
Hood to Coast (TBD... Dan's H2C Pics)
Road-trip to Sun Valley in July
The annual Maupin trip (rafting pics only... Paul's Maupin pics)
Mt St Helens in July
July trip to Vancouver Island (TBD...)
Dad's visit in June
May road-trip to Southern OR
Cinco de Mayo Party
Ashland in April
Keri and Kelli's Birthdays
My Birthday Party!
Clear Lake Lookout in February
Strange Portland in January

---
2006:
December Costa Rica Trip
Bill's Halloween Party (Paul's Halloween Pics)
Mt St Helens in September
Hood to Coast (Dan's H2C Pics)
July trip to Sun Valley, ID
Rafting in Maupin! (Paul's Maupin Pics)
May trip to Bend (Dan's PPP Pics)
April trip to Utah and City of Rocks (Paul's City Pics)
Spring... Whistler, Birthday, and Dodgeball
Jan... Fun in Sunriver!

---
2005:
Fall... Bridge Pedal and Albuquerque trip
July Backpacking trip to the Wallowa Mountains
July Rafting in Maupin
June's BDay and Run Hit Wonder
Starlight run and Jeff's Housewarming party (thanks to Paul!)
April Climbing trip to Moab
New Zealand trip (Feb)
Winter snow fun!

---
2004:
Halloween pictures (thanks to Ha!)
Adventure races in the fall
More random pictures from Summer
Mt St Helens climb in July (thanks to Brent... unfortunately usually a broken link)
4th of July, Backpacking into 3 Sisters Wilderness
Random pictures from Summer
Mountain Biking near Bend in June
Memorial Day at Smith Rock
Climbing at Madrone (May)
Utah trip (April)

---
2003:
Winter pics
Thailand trip (December)
Summer hikes, wedding, climbing
Some race pictures

---
Copyright 2004-2009, Ross Segelken